Zhejiang AIV Fluid Technology Co., Ltd. has introduced a new production line, which is equipped with automatic robot arm. It greatly improves the production accuracy and efficiency. The first group of equipment includes: four CNC lathes machine, four groups of automatic clamping tools, a group of mechanical arm, a group of raw materials and finished product conveyor belt. The first production line capacity is 24 sets per hour, processing size range from DN 15-50.
The production process is fully automated. Automatic replacement of raw materials, automatic operation of finishing procedures, full computer control, to avoid the deviation caused by manual errors, improve the processing accuracy of products. A group of assembly line can replace four ordinary lathes machines for finishing operation, which is controlled by computer and can be operated all day.
AIV will continue to invest in the upgrading of automation in all aspects of the production process to comprehensively improve the production capacity of the enterprise. The company's main services are valve casting and processing, specialized for the steam system, the main products are bellows valves, steam traps and so on.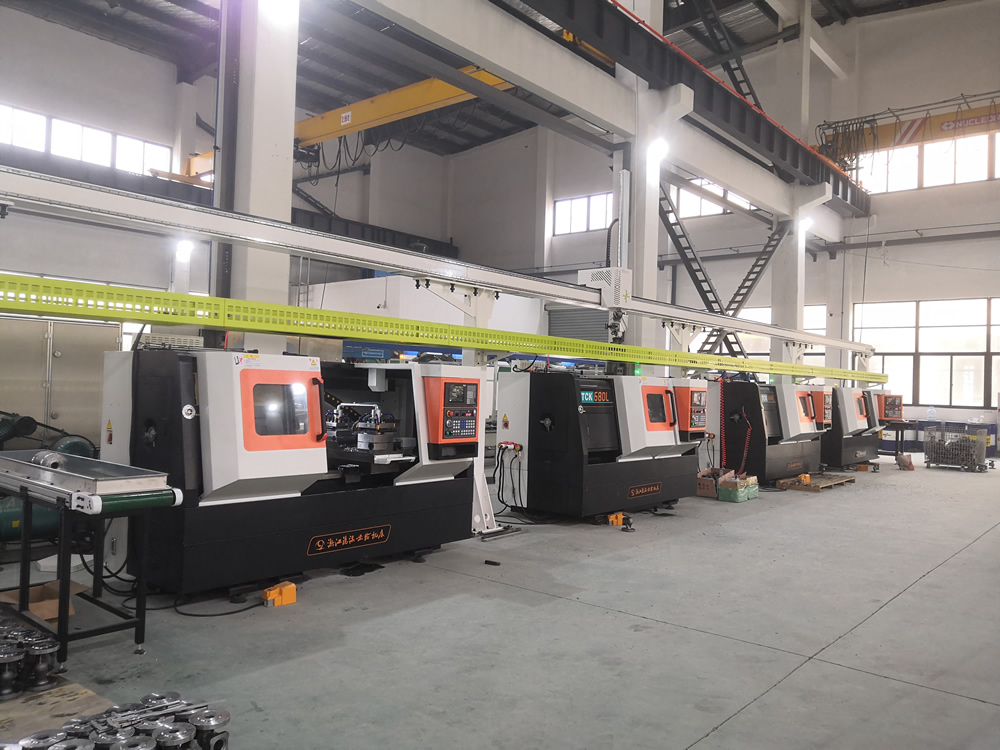 Share: