Product Category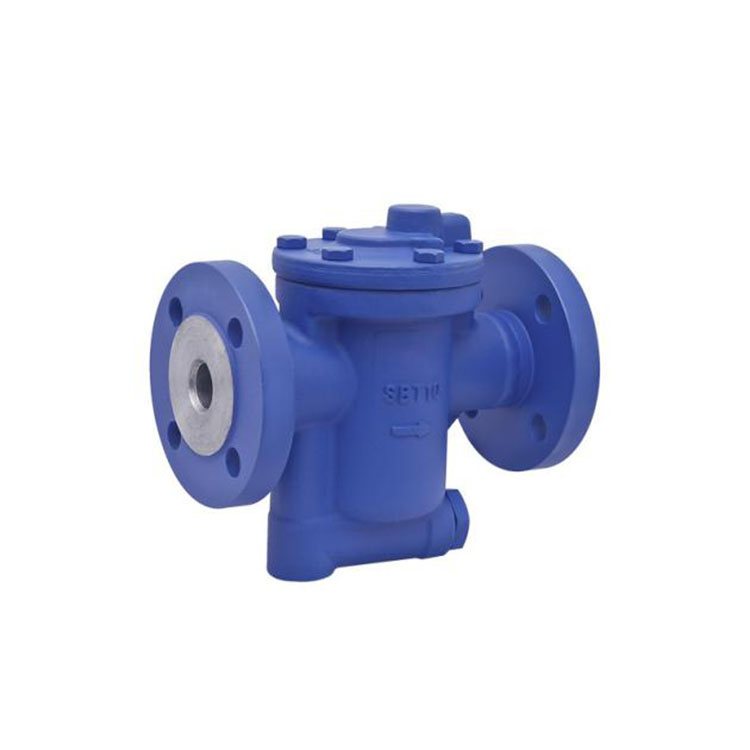 SBT10 INVERTED BUCKET STEAM TRAP
Share:
Technical specification
•GB/T12250-2005 "Steam Trap Terminology Marking Structure Length"
•GB/T22654-2008 "Technical Conditions for Steam Traps"
•GB/T12251-2005 "Test Method for Steam Traps"
•ISO 6948 Automatic steam traps production and performance characteristic tests
Application
Hot oil system, steam system, hot and cold water system etc.
Advantage
1.The valve body and valve cover are all made of forged steel/cast steel.
2.Internal parts are all made of stainless steel and added with anti-wear allowance,extend trap life.
3.U-shaped flow channel design, to achieve water sealing effect, no leakage of steam.
4.Reliable flexible closure system with patented technology, no steam leakage.
5.Install anti-shock device, so that the fluid entering the valve body does not produce water hammer phenomenon.
6. Built-in check valve, suitable for superheated steam environment.
7.Built-in filter allows the trap to work in a clean environment.
8.Select different displacement curves according to the pressure difference to increase the displacement.
9.The back pressure rate is as high as 90% or more.
10.After the steam is stopped, the condensed water can be removed by opening the screw plug to prevent damage to the trap due to low temperature freezing.
Main part materials
| | |
| --- | --- |
| Cap | A105/F304/F316 |
| Valve Body | WCB/CF8/CF8M |
| Seat | Stainless Steel |
| Disc | Stainless Steel |
| Other Internals | Stainless Steel |
Main part size
Type

Conn

DN

PN

Diameter (mm)

U.W

Kg

L

H

H1

W

SBT 10T

Thread

15-25

25

130

185

38

100

4

SBT 10W

SW

15-25

25

130

185

38

100

4

SBT 10F

RF

15-25

25

190

185

38

100

6.5
Flow rate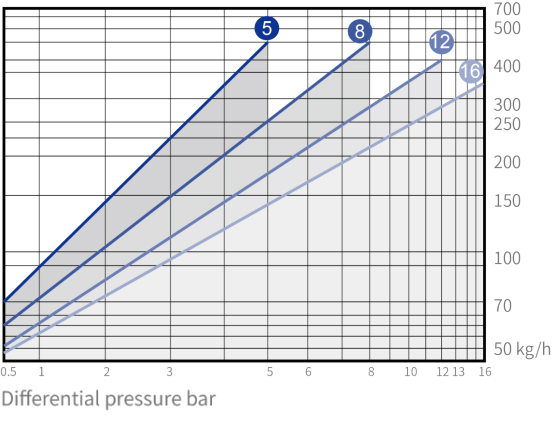 Welcome to our website. If you have any requests or suggestions,please feel free to email us at aiv@aivvalve.com  or use the following enquiry form. Please allow us to provide you with the best service.