Product Category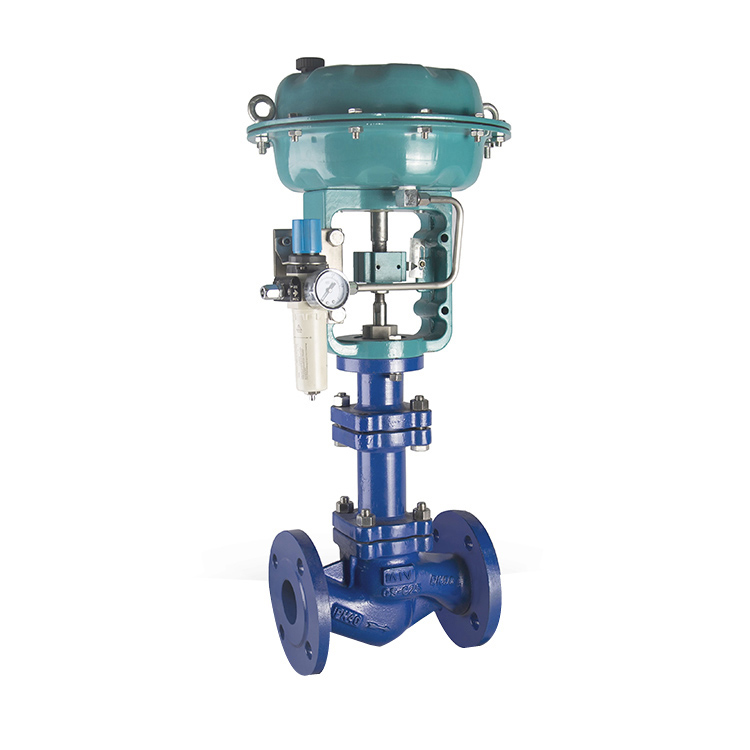 Technical specification
Design standard: DIN, ANSI, GB
Face to face dimension: DIN, ANSI, GB
Flanged ends: DIN, ANSI, GB
Test & inspection: DIN3230, API 598

Application
Hot oil system, steam system, hot and cold water system etc.

High strength body and applies to every high load condition.
Long distance design and control of high precision, it can be up to 50:1. Provide a variety of forms of stem seal. Maintenance free.
Optional threaded seat. It can reduce KVS value, which can up to 5 times.
With standard travel indicator.
Optional bellow seal.
Optional V-type/squirrel-cage valve head.

PNEMATIC ACTUATORS DP32/33/34/34T
Multi-spring, compact actuators.
Rotary diaphragm with good enhancing features.
Can choose a different spring closing force.
The highest inlet pressure can up to 6 bar.
Can be equipped with emergency handwheel.

ELECTRIC ACTUATOR PREMIO 2.2KN/5KN/12KN/15KN
To use synchronous motor to control precisely.
With standard 2 torque switch and 1 limit switch.
To adopt technology sealed electronic components and it has good shock resistance.
High protection class LP65.
Be connected with various types of system.

Welcome to our website. If you have any requests or suggestions,please feel free to email us at aiv@aivvalve.com  or use the following enquiry form. Please allow us to provide you with the best service.