Product Category
SHT32 THERMOSTATIC BIMETALLIC STEAM TRAP
Share:
Technical specification
•GB/T12250-2005 "Steam Trap Terminology Marking Structure Length"
•GB/T22654-2008 "Technical Conditions for Steam Traps"
•GB/T12251-2005 "Test Method for Steam Traps"
•ISO 6948 Automatic steam traps production and performance characteristic tests
Application
Hot oil system, steam system, hot and cold water system etc.
Advantage
1. The valve body and valve cover are all made of forged steel..
2. The valve disc and valve seat are made of martensitic stainless steel. After heat treatment and aging treatment, they are not denatured and wear-resistant under high temperature and high pressure, which improves the service life of the trap.
3. Imported bimetallic sheet to ensure precise temperature control.
4. The closing system adopts high-precision plane sealing structure.
5.Built-in filter makes the trap work in a clean environment.
6.The back pressure rate is as high as50% or more.
Main part materials
| | |
| --- | --- |
| Cap | A105/F304/F316 |
| Valve Body | A105/F304/F316 |
| Seat | Stainless Steel |
| Disc | Stainless Steel |
| Other Internals | Stainless Steel |
Main part size
Type

Conn

DN

PN

Diameter (mm)

U.W

Kg

L

H

H1

W

SHT 16/32T

Thread

15-25

63

90

145

68

55

1.8

SHT 16/32W

SW

15-25

63

90

145

68

55

1.8

SHT 16/32F

RF

15-25

63

150

145

68

55

4
Flow rate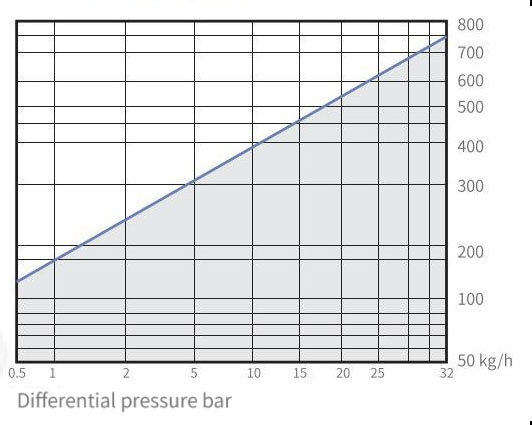 Welcome to our website. If you have any requests or suggestions,please feel free to email us at aiv@aivvalve.com  or use the following enquiry form. Please allow us to provide you with the best service.